If you're planning to optimise your branding or rebranding, we have tools to support your brand development at every stage
Have you ever wondered how brands grow as large and as well known as they do? From companies like Google to Starbucks, their names are known, customers know exactly what services and products they provide, and satisfied customers keep coming back for more. Brand development is how this happens, and it is no small feat. It takes time to cultivate a brand, to the point that a company has universal recognition like Gillette and Coca-Cola.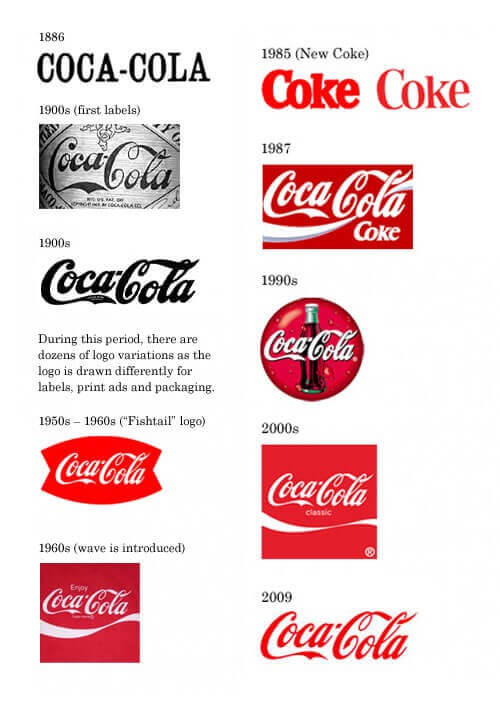 What does brand development involve?
Now that you recognise the importance of branding, what do you need to create a good brand? In a nutshell, brand development means:
Finding your brand's voice and communicating your value proposition
Implementing your voice and style consistently throughout all integrated marketing communications
Ensuring all aspects of your brand are aligned with your businesses' vision and goals
It's an uphill climb to build a brand that is recognised and loved, but the long-term benefits of brand development far outweigh the costs of getting there. Implemented properly, branding/re-branding can be a vehicle to customer-centric, efficient, integrated marketing. In fact, consistent presentation of a brand has been proven to increase revenue by an average of 33%.
Brand Development and the RACE Framework
We developed the RACE Framework to support marketers in optimising a data-driven, customer-centric approach to digital marketing. When developing your brand, with so many elements to consider, it can be difficult to know where to start! By using the RACE Framework as a step-by-step process you can make sure your branding is integrated, focused, and manageable.
By following the RACE Framework through each stage of reach, act, convert and engage, you can make sure your brand development strategy stays on track – and, most importantly, accelerate those all-important conversions.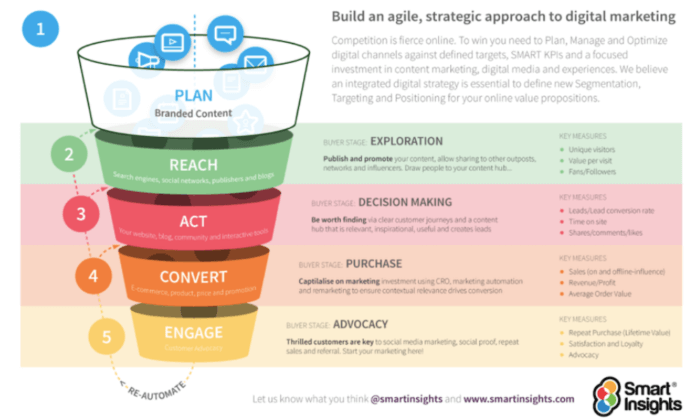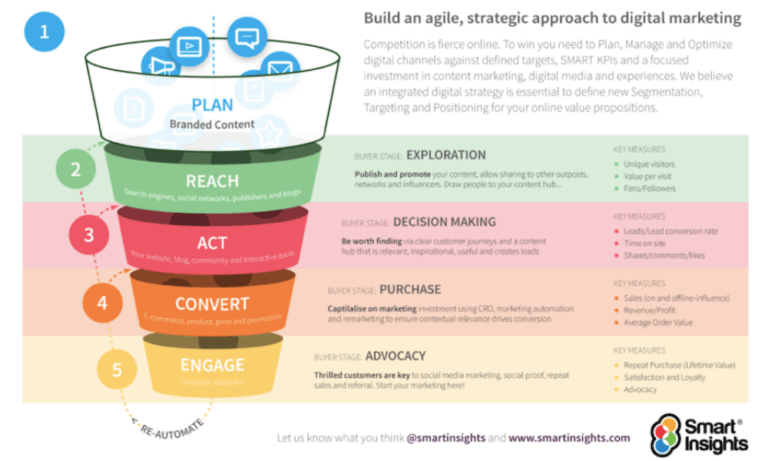 Our Learning Paths are jam-packed with tools and templates to support brands, at each stage of RACE, That's why we've rounded up our top tools and tactics to help you develop your brand.
Top Brand Development Tools:
The Customer Persona Comes First

A customer persona should consist of 3 key areas:
Demographics
Psychographics
Customer Journey Map
In this fun example above, you can see the start of a customer persona example from Smart Insights, Jordan Clarke, male, 17.
Starting with the basic demographics, we recommend marketers decipher all key demographic, psychographic and customer elements of their target audience, to inform their brand development strategy.
After all, how can you develop a brand to target your key customers if you don't know them? This step must come first.
As well as the typical demographic considerations of age, gender, etc, we recommend expanding demographic data to include personal, home and work details, plus decision role and decision-making style. You can collate your market research in a table before any design work takes place.
See below for an example table for the beginning of a second (B2B) persona, Robert.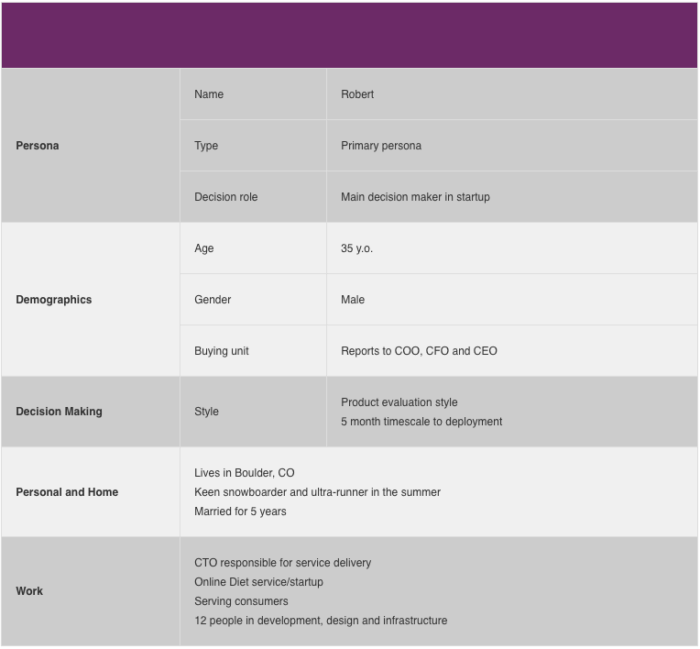 All the tables and resources for psychographic and customer journey mapping are available in full in our RACE Practical Digital Strategy Learning Path.
These resources support you to optimise how you target your personas:
Identify your persona's motivations/barriers
Identify your persona's preferred paid/owned/earned media
Target your persona's search terms
Integrate all persona targeting across the RACE Framework of reach, act, convert and engage
Using the RACE Framework, you can map out persona-targeted brand communications to optimise your brand's positioning at each stage of your target audience's decision-making process.
Implement Strategic Content Marketing to Convert Your Audience
When developing your brand, choosing the right type of content to attract, engage and convert your audience is vital.
Our content marketing matrix (below), from the define content marketing strategy module in our Content Marketing Learning Path, is structured to help you think through the dimensions of different content based on how your audience might think and what you're trying to achieve as a brand.
Consider your brand's current content marketing strategy and answer these questions:
Does your target audience respond better to emotional or rational content assets?
Which content works best for different parts of their buying decision process through the RACE Framework of reach, act, convert and engage?
What content type/media is your target audience most attracted to? How can strategic personalization be used to increase conversion?
What is the potential for your content to attract inbound links to your site to help with SEO or to achieve viral amplification via social media?
How do you re-purpose successful content into different formats to increase its value?
Does your content marketing support your segmentation, targeting and positioning objectives?
Our define content marketing strategy module supports marketers through a step-by-step process to optimise their brand's content strategy using templates such as the content marketing matrix, and more.
Our Content Marketing Learning Path has resources to help you make your content marketing work even harder for you – including our popular content optimization matrix, and content balancing framework.
As a Smart Insights Business member, you will have all these content marketing tools and more at the tip of your fingers for managing your brand development across the RACE Framework of reach, act, convert and engage. Find out more.
What are your brand's message hierarchies?
As a brand, you need a clear primary offer or 'Big Idea' to hook your target audience's attention. To be effective, your brand's Big Idea needs to have strength in the following 5 areas:
Concept: An original, relatable idea to engage the audience.
Creative: Competition is huge, so awesome creative is needed for cut-through.
Viral element: Shareable via word-of-mouth digital media.
Brand alignment: The concept and creative must be on-brand to fit in with brand perception.
Brand value messages: Crucially, awareness for the sake of awareness isn't going to generate campaign ROI. So these messages need to roll out across RACE.
The pyramid below demonstrates how to develop brand value messages through the customer journey from awareness through to purchase intent. The following diagram is taken from our define message hierarchies module in our Campaign Planning Learning Path.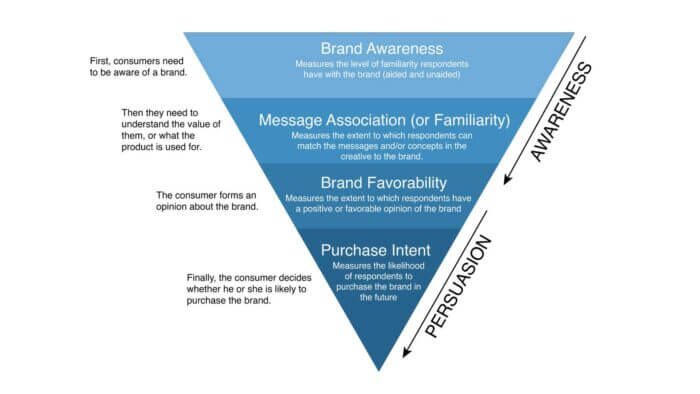 Your brand's message hierarchies can be supported by targeted digital marketing using the RACE Framework of reach, act, convert and engage, as can be seen in the diagram below and outlined in the bullet points:
REACH: Firstly, consumers need to be aware of your brand. That's why we have tools to support brands in increasing their reach across our SEO and Social Media Learning Paths, and more.
ACT: This stage is all about getting your target audience to interact with you, such as sharing contact details (becoming a 'lead'). We have brand messaging and favourability tools across our Content Marketing and Digital Experience Learning Paths to increase interaction at this stage.
CONVERT: Purchase intent is of course the most important part of the customer's first purchase with a brand. Our Campaign Planning Learning Path has resources to accelerate your ROI including conversion optimisation, ad retargeting and email nurturing.
ENGAGE: Finally, one of the benefits of developing a strong brand is building a loyal fan base. This is where the Engage element of the RACE Framework comes into play, with tools and tactics to maintain your relationship with your customers after their first purchase.
The RACE Framework enables marketers to plan media and experiences at each stage of the customer journey. This is crucial for developing your brand strategy through successful usage of personas, content, message hierarchy and more.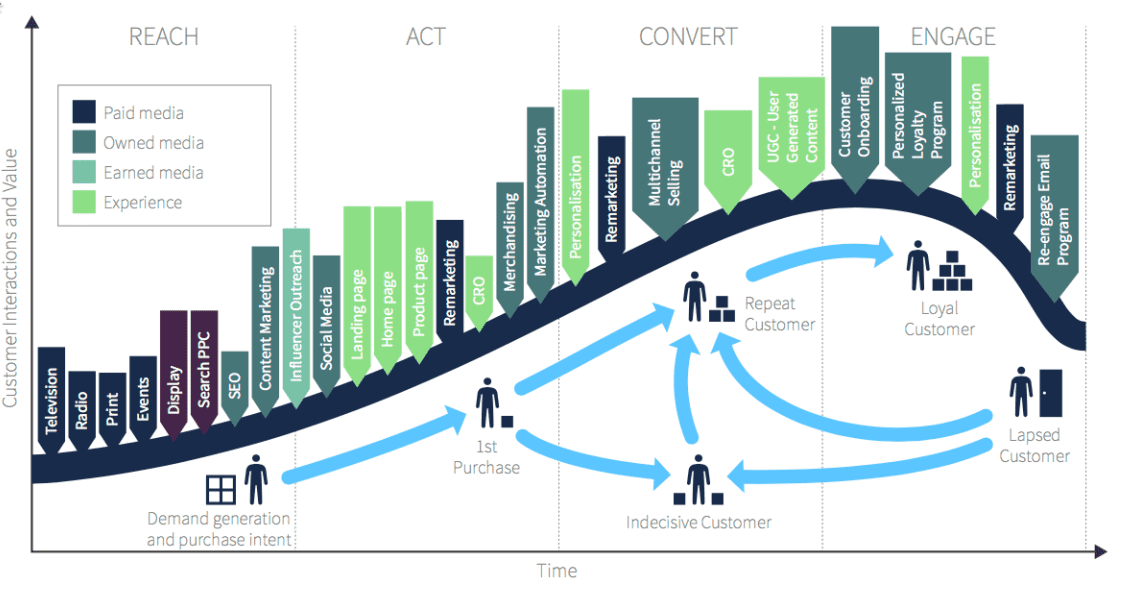 Strategic Tools to Achieve Your Goals
If you're currently developing your brand, Smart Insights membership is a no-brainer. All our marketing tools and training is aligned within the RACE Framework, proven to generate growth. So you and your team will have 24/7 access to everything you need to rapidly develop and perfect your branding and marketing strategies, to accelerate your results in no time.
Smart Insights Learning Paths provide the most complete marketing training you can have. Plus with membership options for large and small teams plus channel-based training for individuals, you can choose the package that suits your needs right now.
Citation: If you would like to find out more about the source of this article discussing our recommended tools to strengthen your brand development strategy, see here.
Get your Value Builder Score today and start to transform your business.